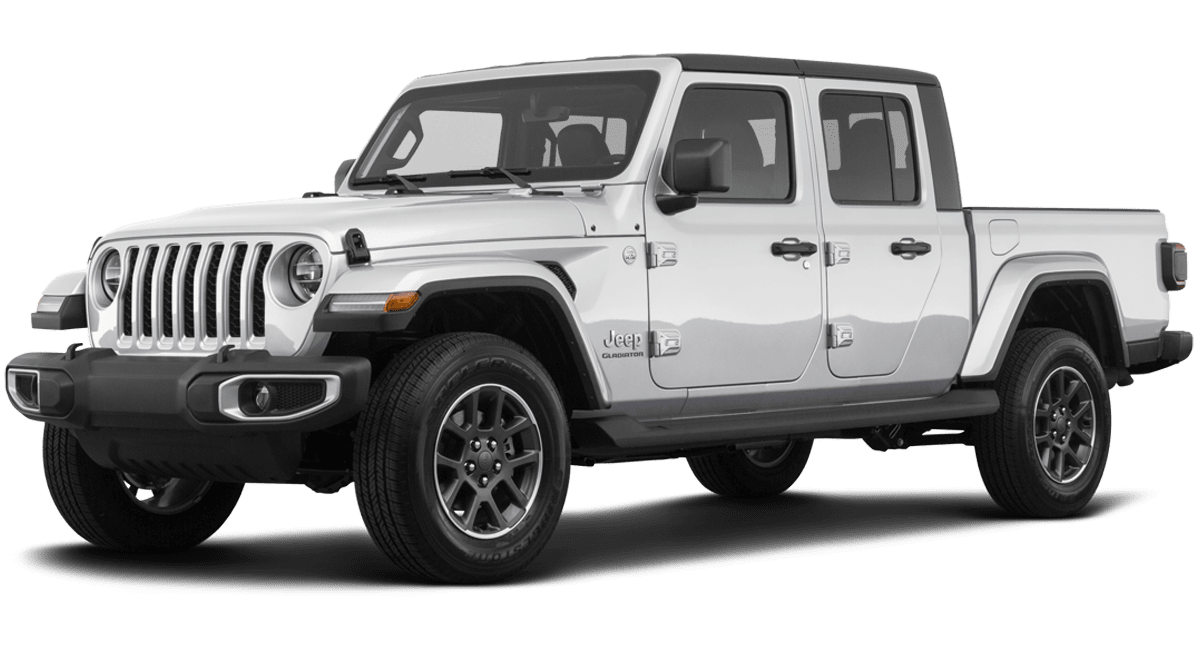 Our Opinion - 2022 Jeep Gladiator Review
A Gladiator is a no-brainer if you love Jeep but need a truck bed. However, it's not our top pick among the current crop of midsize trucks on the market.
The Gladiator's off-road capabilities are the most important reason to buy one, not its Wrangler-like appearance. We discovered that Gladiator can do everything its sibling does (particularly in the Mojave version), through mountain biking to rock crawling, thanks to the vehicle's basic 4-wheel drive.
Like the Wrangler, the Gladiator's on-road driving is a major disappointment. A lot of body roll was observed throughout our testing, necessitating numerous steering corrections to keep the pickup on a straight course. In addition, Jeep Gladiator's suspension tuning needs work; the vehicle jitters and bounces when driven on less-than-ideal terrain. On extended trips, the seats might become uncomfortably unpleasant due to the weakened state of the interior ergonomics.
There are further issues with the Gladiator compared to its pickup truck competitors. In our testing, we discovered that towing was a terrifying and almost hazardous experience, even with the gasoline model. In addition, the only size accessible is a five-foot bed, although most of the competitors offer at least two other sizes of box.
Despite all the problems, Jeep pickup consumers may be able to see past these criticisms. A unique appearance and exceptional off-road prowess are only two of the Gladiator's many advantages.