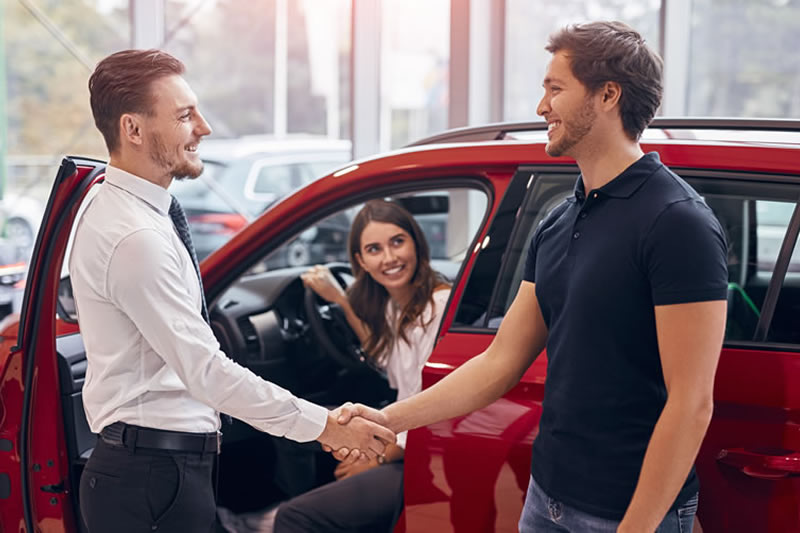 When it comes to buying a new car, you want the best deal possible. In order to get it, though, you need to be savvy. You need to do your research and know the different terminology used in the car industry. There's one important thing you'll want to know for sure: Do car dealers really pay invoice price?
Understanding Dealer Cost
The true cost that the dealer paid may not be the same as the invoice price. In fact, the dealer cost is usually a lot lower. That's because the manufacturer gives the dealer discounts, such as incentives and rebates.
Therefore, when you start negotiations, you'll want to use the dealer cost, if possible. To get this amount, use this formula:
Base Invoice + Options + Destination - Holdback = Total Dealer Cost
Holdback refers to an undisclosed amount that the dealer gets from the manufacturer. It is typically a percentage of the invoice price or MSRP (around 3%). There are other fees built into the dealer cost as well, such as destination fees (the cost of transporting a car from the manufacturer to the dealer) and manufacturer fees (which typically involve advertising and marketing costs).
So, no, dealers do not pay invoice price. The true cost could be thousands less.
Dealer Markup
Dealers can sell vehicles for as much as they want based on demand. How much they add to a vehicle's price to make money is called the dealer markup. It typically ranges from 2-5%, although it can be much more. In fact, for highly anticipated vehicles such as the Corvette C8 and the new Ford Bronco, markups may exceed $30,000.
When dealers know they can get a lot of money for a vehicle, they will take advantage of it. That's because dealerships don't make as much money as people tend to believe. Profit margins are small. Most dealers make their biggest profits not from selling cars but by selling parts and services. Surprisingly, dealers usually make more money from used cars than new ones.
How to Save Money with Invoice Pricing
Given this information, the best strategy to save money on a vehicle is to find the invoice price. Knowing the invoice price will help you negotiate with the dealer and save the most money. While the dealer invoice is not really what they pay, it's a good starting point for negotiations.
Finding the invoice price is not an easy task, though. It's not widely publicized because dealers don't want you to have that information. That's where Invoice Pricing can help.
We offer various tools to help you save money on a new vehicle. As a first step, you should use our Monthly Auto Loan Payment Calculator to understand how much you can afford. You don't want to negotiate the price of a certain vehicle, only to discover that it's out of your budget.
By using the calculator, you can view the estimated monthly payment of the vehicle of your choice in just seconds.
Once you find an affordable vehicle, you can fill out an application for us to provide you with the vehicle's invoice price. Just select the vehicle's make, model, and trim, and include your ZIP code on the Invoice Pricing Application. Submit the form, and you'll be prompted to enter your contact information. We'll then respond with the invoice price. You can use that figure to negotiate a lower price on the vehicle.
Contact Us Today
Do car dealers really pay invoice price? No, but you can use that information to avoid paying full price for a new vehicle. With Invoice Pricing, you can get the best deal. Use our payment calculator to understand better what you might pay for a new car. Contact Invoice Pricing today to fill out an application and save money on your next new vehicle.