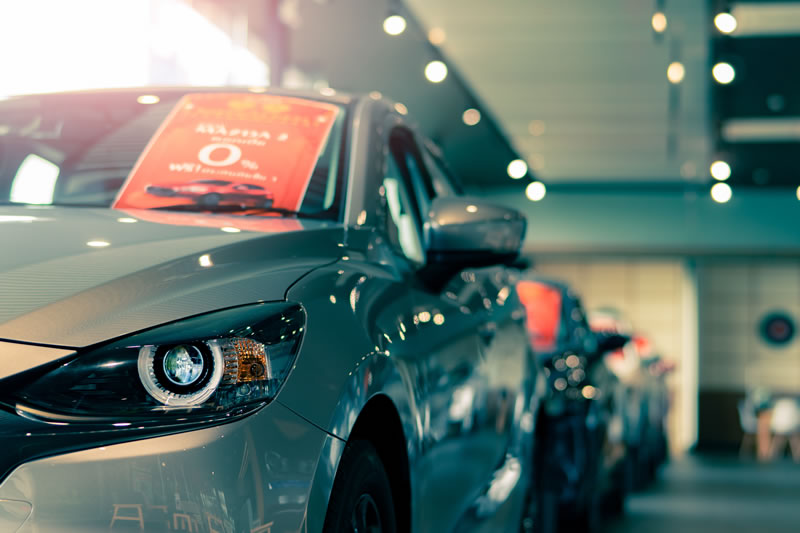 When it comes to buying vehicles, there are many terms you should know. If you want to save some money on a new car purchase, you will want to know the dealer invoice price. The dealer invoice price is also known as the dealer cost, but this is not always accurate. Dealers can get a vehicle for below the invoice price thanks to rebates and other discounts.
As a customer, the invoice price is important. Learning how to find the dealer invoice price can help you get a new car for the best deal possible.
What's Included in the Dealer Invoice Price?
Dealers often pay less than invoice prices due to various discounts that can drop the price by thousands of dollars. Here is what the dealer invoice price includes:
Dealer holdback. The dealer holdback is paid back to a dealer by the manufacturer. It accounts for two to three percent of the Manufacturer's Suggested Retail Price (MSRP), the price at which the manufacturer recommends the dealer to sell their vehicle.
Dealer incentives. Factory-to-dealer incentives reduce the dealer's cost. They are often offered to dealers who reach sales goals or can increase sales for a specific vehicle.
Destination fees. These fees are for transporting vehicles from the manufacturer's plant to the dealership.
Regional ad fees. These fees are how manufacturers recoup the costs of marketing specific vehicles. These fees are typically itemized on dealer invoices. Therefore, they are firm and not negotiable.
Manufacturer incentives and rebates. Low-interest financing, cash rebates, and special leases stimulate sales and are meant to be passed on to customers. They are used to reduce the net price of a vehicle.
Can You Buy a Vehicle for Below the Invoice Price?
Once you know how to find out the dealer invoice price, you may wonder: can you buy a vehicle below the invoice price? Dealer incentives and other discounts can bring down the invoice price by three percent or more. This means a consumer can technically buy a vehicle below the invoice price, and the dealer can still profit.
However, this is not common. If a dealer allows this, it is usually because the vehicle is not selling well, whether overall or in that general area. It may be an odd color or have a basic package that consumers don't want. Popular vehicles will often sell for more than the invoice price.
Easily Find the Dealer Invoice Price
To find the dealer invoice price, you can try researching online, using sites such as Consumer Reports. However, it can still be time-consuming to sift through everything to find the information you need.
There's an easier way. Invoice Pricing takes the hassle out of the car buying experience. We offer various tools and resources to help you get a great deal on a new car. While many car buyers try to negotiate using the MSRP, we know that having the invoice price allows you to get a better deal.
First, use our Monthly Auto Loan Payment Calculator to see what you can afford. Just enter the loan amount, interest rate, and length of loan terms. Within seconds, you'll see your monthly payment and the number of payments you'll need to make.
After you determine how much you can afford, the next step is to fill out our invoice pricing application. Select the make, model, and trim of your desired vehicle and enter your ZIP code. You'll then be prompted to fill out your contact information. Apply, and we'll get back to you with the invoice price. That's how to find the dealer invoice price - it's that simple! Best of all, this service is 100% free.
Contact Us Today
Now that you know how to find the dealer invoice price of a new vehicle, you can better negotiate with the dealership and avoid paying the full price. Invoice Pricing has many features that can help. Contact us today to apply for invoice pricing and get the best deal.