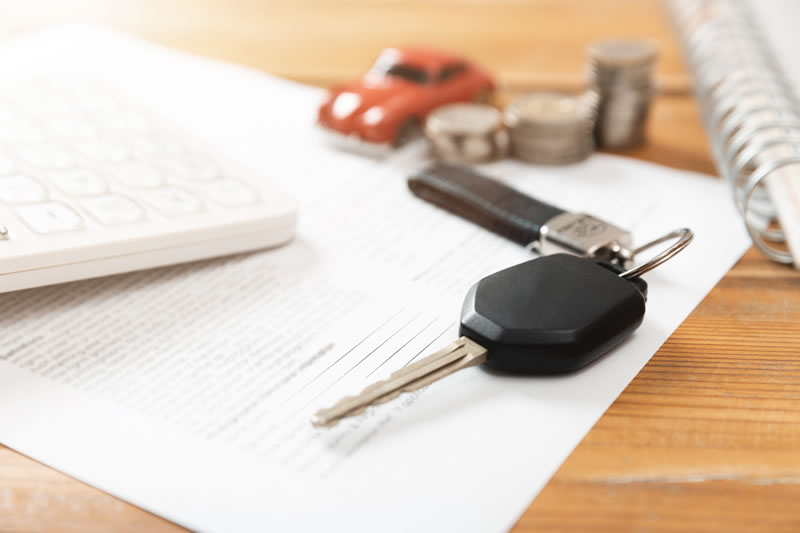 The car buying process can be complicated. You may be confused about the car's sticker price and what exactly is included. You may want to negotiate a better price, but are you really prepared to do so?
It's true-buying a car can be tricky. You need to know what all is involved and have the right tools at your disposal. But where do you start? There are two prices you need to be concerned about: invoice price vs. MSRP. Get an in-depth look at these terms and find out more about how they can help you get behind the wheel of a new vehicle-for less.
What is an Invoice Price?
The invoice price is what the dealer pays the manufacturer-sort of. It's not usually the exact price because the dealer often gets incentives from the manufacturer. When the dealer sells the vehicle, the manufacturer will pay the dealer a holdback price, or percentage of the MSRP.
The invoice price usually includes several costs, such as the base price for the vehicle, freight charges, and advertising fees. These costs can vary by region, but they typically do not vary from one dealer to another in a certain geographic location.
If the dealer sells the vehicle for more than invoice price, then they make a profit. On top of this, the dealers get discounts and incentives from the manufacturer. They are not obligated to pass on these savings to consumers, allowing them to make even more profit.
However, finding the invoice price of a vehicle is not easy. These prices are not common knowledge, so even extensive internet research may yield minimal results. There are some sites, such as Invoice Pricing, that can easily help you find invoice prices on the new vehicle of your choice.
What is MSRP?
You have probably heard of MSRP. This acronym stands for manufacturer's suggested retail price. Also known as the sticker price, this is the price that you'll see on the window sticker on each vehicle as you shop at car lots. The formal name for it is a Monroney label.
The MSRP is set by the manufacturer, who asks that a dealership charge this amount for the vehicle. The difference between the invoice price and MSRP can vary widely, based on the vehicle, trim level, and options. The MSRP could be more than 20% over the invoice price-it all depends on the type of car. A luxury or in-demand vehicle will allow for more profit than an economy car. It's up to the dealership to charge what they want.
Keep in mind that the MSRP is the suggested vehicle price (it's part of the name, after all). Many consumers use this as the starting point for negotiations, so it may not be the final price. If a vehicle is in high demand, though, the MSRP will often be the final price. Obviously, dealers like it when the MSRP is the final price, as this allows them to make the most profit.
Car Buying Tips
Getting the best deal involves knowing the invoice price, so make sure you know what the invoice price is. This price is not commonly advertised, so you'll have to do some research to find out. Invoice Pricing is one such site that can easily help you find invoice prices.
Knowing both the MSRP and the invoice price is an important part of shopping for a new car and getting the best possible deal. When negotiating, most consumers start by going down from the MSRP. But by knowing the invoice price, you can start from the dealer cost and go up, allowing you to get a better deal.
Also, before you go to the dealership, get pre-approved for a loan beforehand. This allows you to check your credit for issues as well as come in with a good offer. Once you're in the dealership, the dealer may jack up the prices and offer you a loan with higher interest rates than necessary based on your credit. Invoice Pricing's Monthly Auto Payment Loan Calculator can help you understand how much car you can afford and even allow you to apply for loans. For the best rates, choose a term that is under five years.
Another thing to do is avoid buying any add-ons. Extended warranties, protection plans (such as for tires, paint, and other car parts), and gap insurance are extremely overpriced and can jack up your monthly payment dramatically. Want an extended warranty? You can always buy one later. Need gap insurance? Ask your auto insurance company. They typically offer a much better rate.
How Invoice Pricing Can Help
Invoice Pricing offers a variety of tools to help you get the best price on a new vehicle, so you don't have to do all the research on your own. Your first step should be to use our handy Monthly Auto Payment Loan Calculator, which can help you better understand how much car you can afford. By putting in the car price and by knowing your estimated interest rate, you can adjust the payment terms to find a monthly payment you can afford. You can then shop for cars in that price range.
We also know that finding an invoice price on a new vehicle can be difficult. That's why we find it for you. Fill out our Invoice Pricing Application with details such as the make, model, and trim of your desired vehicle, as well as your ZIP code. Click "Next" and follow the instructions on the next screen. Provide us with your contact details, and we'll be in touch shortly with the information you need.
Contact Us Today
With Invoice Pricing, you get all the tools you need to succeed at the car dealership. Get the best price on a new car and walk away satisfied. Contact us today to learn more about how we can help.