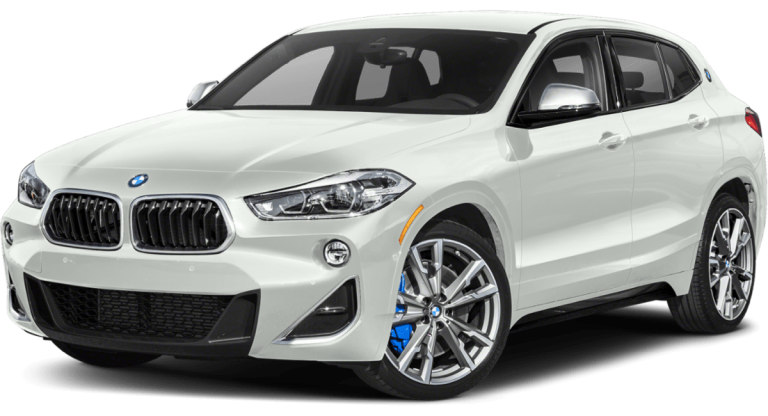 2022 BMW X2 Invoice Pricing
2022 X2 M35i, 4-Door SUV w/ AWD. Powered by a 2L, 4 Cylinder, Gas Engine w/ Automatic Transmission
| MSRP | Invoice Price | Delivery Fee | Holdback | Dealer Cost |
| --- | --- | --- | --- | --- |
| $46,450 | $43,700 | $995 | $0 | $44,695 |
2022 X2 sDrive28i, 4-Door SUV w/ FWD. Powered by a 2L, 4 Cylinder, Gas Engine w/ Automatic Transmission
| MSRP | Invoice Price | Delivery Fee | Holdback | Dealer Cost |
| --- | --- | --- | --- | --- |
| $36,600 | $34,540 | $995 | $0 | $35,535 |
2022 X2 xDrive28i, 4-Door SUV w/ AWD. Powered by a 2L, 4 Cylinder, Gas Engine w/ Automatic Transmission
| MSRP | Invoice Price | Delivery Fee | Holdback | Dealer Cost |
| --- | --- | --- | --- | --- |
| $38,600 | $36,400 | $995 | $0 | $37,395 |
2022 BMW X2 Overview
This is an SUV like you've never seen before, and the 2022 BMW X2 is a family-friendly vehicle like no other. This vehicle stands out from the crowd thanks to its distinct personality, high-powered potential, and impressive agility.
When it comes to style and utility, you don't have to choose between the two with the 2022 BMW X2. Having it all is possible. However, these aren't the only things to consider when considering a new BMW. 
Now let us look more closely at what the BMW X2 2022 has to offer in terms of specs right now.