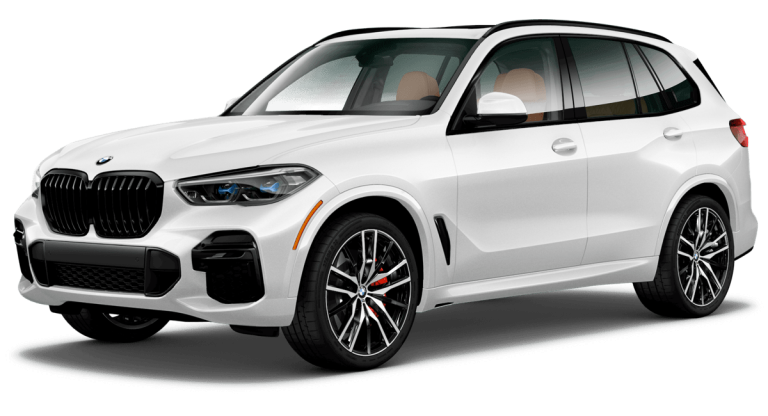 2022 BMW X5 Invoice Pricing
2022 X5 M X5 M, 4-Door SUV w/ FWD. Powered by a 4.4L, 8 Cylinder, Gas Engine w/ Automatic Transmission
| MSRP | Invoice Price | Delivery Fee | Holdback | Dealer Cost |
| --- | --- | --- | --- | --- |
| $105,900 | $98,985 | $995 | $0 | $99,980 |
2022 X5 M50i, 4-Door SUV w/ AWD. Powered by a 4.4L, 8 Cylinder, Gas Engine w/ Automatic Transmission
| MSRP | Invoice Price | Delivery Fee | Holdback | Dealer Cost |
| --- | --- | --- | --- | --- |
| $82,800 | $77,505 | $995 | $0 | $78,500 |
2022 X5 PHEV xDrive45e, 4-Door SUV w/ AWD. Powered by a 3L, 6 Cylinder, Gas Engine w/ Automatic Transmission
| MSRP | Invoice Price | Delivery Fee | Holdback | Dealer Cost |
| --- | --- | --- | --- | --- |
| $63,700 | $59,740 | $995 | $0 | $60,735 |
2022 X5 sDrive40i, 4-Door SUV w/ RWD. Powered by a 3L, 6 Cylinder, Gas Engine w/ Automatic Transmission
| MSRP | Invoice Price | Delivery Fee | Holdback | Dealer Cost |
| --- | --- | --- | --- | --- |
| $59,400 | $55,740 | $995 | $0 | $56,735 |
2022 X5 xDrive40i, 4-Door SUV w/ AWD. Powered by a 3L, 6 Cylinder, Gas Engine w/ Automatic Transmission
| MSRP | Invoice Price | Delivery Fee | Holdback | Dealer Cost |
| --- | --- | --- | --- | --- |
| $61,700 | $57,880 | $995 | $0 | $58,875 |
2022 BMW X5 Overview
Are you in the market for a new high-end luxury SUV? Then the 2022 BMW X5 could be a good fit for you. Both the two and three-row versions of this small SUV are snug and capacious, no matter which option you choose. Of course, there is no shortage of horsepower in this massive vehicle.
With six common specs, the X5 delivers more basic functions as you advance up the tiers. Back drive is only available on the entry-level model; all higher trims include those driving as default. The xDrive45e iPerformance, a lock electric model, will soon launch in late 2020.
Getting into and out of the X5 is made harder by the car's wide door sills, which limit the number of tiny item stores it offers in the cabin. There are also a lot of blind spots due to the thick roof beams and small mirrors.
So, is the 2022 BMW X5 a good fit for you? What's new for the current year, selectable types and items, driving dynamics, and efficiency are all discussed in this study. Ensure that you finish reading this article to discover our final conclusion on the BMW X5.